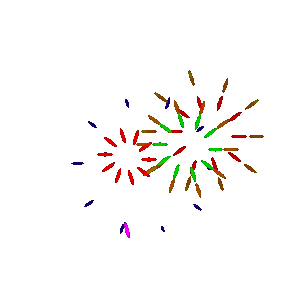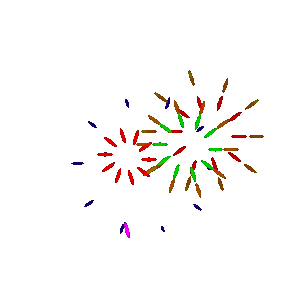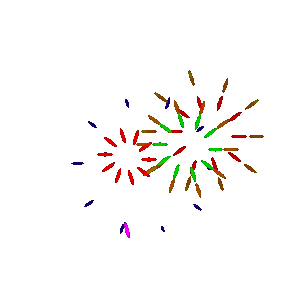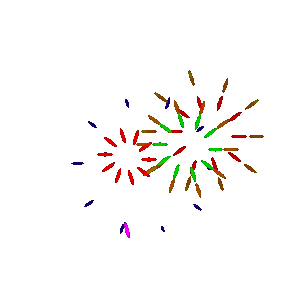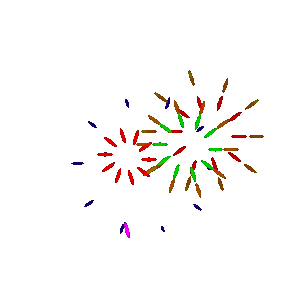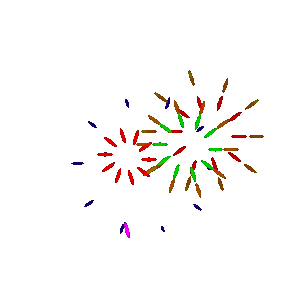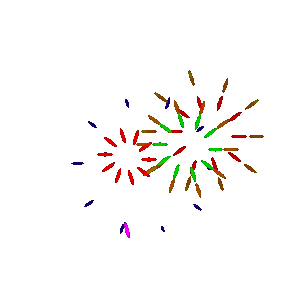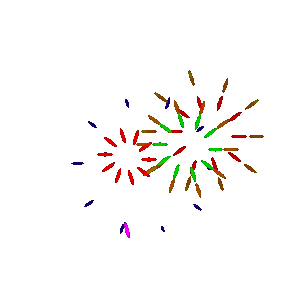 It's hard to believe we're through the Holiday Season. Last year seems to have gone by so quickly. With the heart of winter upon us, it's important to keep safety as the main thought in mind every day. "Safety" comes in many different forms. From the aspect of personal safety, always make sure you're dressed for any weather emergency.
Even if you don't wear it while driving, have a warm coat, head gear, gloves and protective foot ware with you at all times. Don't end upstranded in the cold for any number of unexpected reasons. From a driving perspective, we all know the obvious (snow and everything that comes with it), black ice, traffic etc. Then there are the other issues; safety checks on your vehicles, check early to make sure the bus starts and warms up without excess idling. Be sure to start buses over the weekend to avoid any monday morning surprises and clear any ice and snow.
Most Importantly, don't count on the other guy to do the right thing. Drive defensively and with extra caution at all times. Always remember, you're carrying "the package" everybody cares about most.
Company Admin Directory
Please call 732-774-4000 and the extension
Driver Direct Office Number 732-638-0991
Operations Management
Morris Ext 4112
Kevin Ext 4103
Call outs, routing issues, scheduling issues, camera issues.
Buses and Maintenance
Yehuda - Fleet Manager – Ext 4101
Aldrin – Mechanics and Maintenance issues
Kyana- Fuel & oil change receipts, maintenance work orders,
vehicle records & documents, Zonar compliance - Ext 4111
Payroll issues and Employment Letters
Shay – Ext 4102
Safety and Training
Vern - Accident reports, Safety Training, Driver Complaints, Ext 4109
Human Resources
Shari – Employee records, License renewals, new hires – Ext 4108
Office Support and Dispatch Staff
Mike – Dispatch, write-ups, phone support – Ext 4106
Gianna – Schedules, Phone support – Ext 4107
Geri – Route updates Phone Support - Ext 4114
Sarah – Phone Support – Ext 4114
Stephany – Dispatch and Phone Support - Ext 4104
Morris Swed
"The Man, The Myth, The Legend"
Morris is one of the few people capable of correlating the operation of 150 buses on 600 routes with over 200 employees from the computer attached to his shoulders. Morris's well rounded abilities never ceases to amaze everyone who works around him on a daily basis. He is a true juggler who never seems to drop the ball.
Leah Nagar
Quietly thought of as the force behind the business. Though we don't often see Leah in a bus these days, she is still capable of jumping in as needed. Leah handles a good deal of the behind the scenes paperwork for special trips billing and administrative functions. Leah obviously was there from the start and was tasked with handling the paperwork that bogs down every business, being on the road every day and raising a family. Needless to say she has done it all with little or no fanfare and kept things afloat for all these years.
Aldrin Loyo
Following in the footsteps of his father Cruz Loyo, Aldrin has been in charge of the maintenance of Seman Tov vehicles for twenty years. Aldrin is the reason the company is held in such high regard by each of the Motor Vehicle teams that have inspected our vehicles over the years. Generally, one of the first at the shop every morning till the afternoon and remains on call throughout the day and night. As an entrepreneur, in his "spare" time Aldrin oversees the operation of two personal businesses.
Sharon Wayne
Miss Sharon has been a mainstay at Seman Tov long enough to have driven Yitzy, Yehuda and the rest of the Nagar children to and from school over thirty years ago. In the past every time it seems as though she was about to take a break, she'd bounce back in the seat and take on a whole new round of kids to transport. This time it appears Sharon has made the decision to finally step outof the driver's seat. Everyone at Seman Tov wishes her good health and the best of everything going forward!
Anna Carrion
For the past 21 years Ana has been taking care of our precious cargo and working to make our drivers job easier and safer. Ana takes the time and effort to learn the routes as though she were the driver. If anyone has driven with her as a sub-driver, you know how important it is to have her aboard.
Recipe of the Month
With the Holiday Season upon us, we thought this would be a fitting and easy recipe for this time of year! Pumpkin Bread –
Preheat Oven to 350 degrees
3 ½ C Flour
4 Lg Eggs
1 ½ C Sugar
1 C. Oil
1 ½ tsp Nutmeg
2/3 C Water
1 tsp Cinnamon
1 tsp Vanilla
2 tsp Baking Soda
1 lb. Can Pumpkin*
Optional:
Add Walnuts & Raisins to taste based on dietary restrictions and preferences
*Directions:
Mix all dry ingredients, mix all liquid ingredients, and thenmix all ingredients together. (Optional) Add chopped walnuts & raisins and stir. Grease & flour (3) loaf size pans. Pour batter mixture Pour into loaf pans. Bake at 350 degrees 1 hour. Cool 10 minutes and remove from pans. Can store in Ziploc storage bags in freezer or refrigerator.
​
What's New at Seman Tov As We Move into Winter
As you know, we went live with our new Zonar Tablets on
Dec. 21st, replacing the Yellow Wands we have been using for
the past five years. As expected there were a few glitches and
some anticipated confusion. Like everything else in life;
change comes with questions and much needed explanations.
Please don't hesitate to ask about any issues you may have.
The management staff have been trained in the use of the
tablets and can probably answer your questions or at least
find answers for you quickly. Your questions will help all of us
understand and become more proficient with this valuable
tool.
NOTE WORTHY ISSUES AT SEMAN TOV
1) Once again as we go into January, fuel prices have seen
increases. All Drivers are asked to reduce any
unnecessary idling time and mileage on their vehicles. As
we go through winter the probability of higher fuel costs
become an even greater issue.
PLEASE CONSERVE AND SHUT DOWN…..
2) OUR MONTHLY REMINDER:
Please be conscious to follow your route sheets as
written. Turn for Turns should be written up by all drivers
assigned to regular routes and submitted to the office.
For consistency and scheduling purposes routes need to
be done in the same manner everyday regardless of the
driver on a given day. Deviating from the way a route is
constructed violates our contracts and leaves you, a relief
driver, schools, parents and the company in jeopardy if
an incident were to occur on or with your bus.
ANY ROUTE CHANGES MUST BE SUBMITTED AND
APPROVED BY THE CONTRACTING BOARD OF EDUCATION
PRIOR TO INITIATING THE ACTUAL CHANGE. THIS IS
"LAW" AND LEAVES YOU AND THE COMPANY LIABLE FOR
ANY ISSUES THAT OCCUR.
3) A Subtle Reminder: Courtesy goes a long way in the mind
of the driving public. Take a minute to let that other car
out of an intersection, after all who really wants to be
stuck behind a School Bus making numerous stops.
4) The following is a reprint of the Seman Tov Company
Administrative Reference List. To avoid confusion, only
the person designated will handle a specific situation that
falls under their level of control.

EMPLOYEE SPOTLIGHTS OF THE MONTH
AVI (Avshalom) NAGAR : "The Man who never stops and
barely slows down." The Energizer Bunny wouldn't have
a chance of keeping up with this guy.
Forty plus years ago Avi had an idea to move from his
landscaping endeavors to an "easier" lifestyle in the
school transportation business. Those of us who have
been around this profession for any length of time would
question that term "easier."
From a couple of vehicles and a few employees to the
hundreds of buses and probably well over a thousand
employees throughout the years. Avi has made it happen
on sheer determination and hard work. If you've seen
him moving buses around the lot when everyone else is
long gone, cleaning a bus "just because it's needed," or
taking out the trash at eight o'clock at night; you've come
to understand what "work ethic" really is about.
FROM THE OFFICE
YITZY NAGAR: The man who keeps all of us employed by
keeping his business mind turning all the time. If you've
never been involved in the planning and future of a
transportation business, it's hard to imagine everything
that goes into making it successful. You might think it's
just about the buses, but that is the frontend of it. The
backend is the contracts, the bidding process, the
scheduling (making sure routes will Tier together).
Tiering and Timing are the only things that make a profit
out of this business.
IN THE SHOP and ON THE BUS
YEHUDA NAGAR – This is the guy that can tell you
everything about each vehicle in the fleet and the best
way to utilize each. Along with getting his hands dirty in
the shop when overseeing a repair project, Yehuda is on
the road most of the day with an uncanny ability to cover
just about any route at a moment's notice.
BEHIND THE WHEEL:
Donald (Mr. Neat and Clean) Gillette
The ultimate gentleman at all times. In my six years as
the Director of safety and training / "complaint
department" at Seman Tov there has never been a
complaint lodged by anyone about Donald. This is a
monumental accomplishment, since everyday people call
to complain about a multitude of issues.
Fitzroy Morris
Cruz Loyo
Adriana Carabello
Yateisha Pierce
CARETAKER OF THE CARGO
Tane Pines
RECIPES OF THE MONTH
We thought this might be a fitting and easy recipe for
anyone looking for a nice desert that's pretty easy to put
together.
Gerri's Cheesecake
*Optional: Strawberries, Blueberries, Chocolate or your choice
of a topping.
Directions:
Remembering our Seman-Tov friends and family who have passed away.
ROCHELLE BIDDLE
TERRANCE DEKLE
KATHIE DICKERSON
MICHAEL (MICKY) HAYES
LEON HAZEN
MARC NAZAIRE
PATRICIA NEWELL
DAVE ROBBS
FRANCIS SHOWERS
MIKE TESAURO
GERRI WHITE
GERTRUDE WOLVERTON